This plugin adds a hidden link to your blog. Only robots which ignore the robots exclusion standard will follow this link and get blocked from your entire blog. Protects from spambots, address crawlers and so on. You can block robots manually or unblock good robots which made a little mistake.
| | |
| --- | --- |
| Author: | Tears |
| Last tested in version: | 5.0.8 |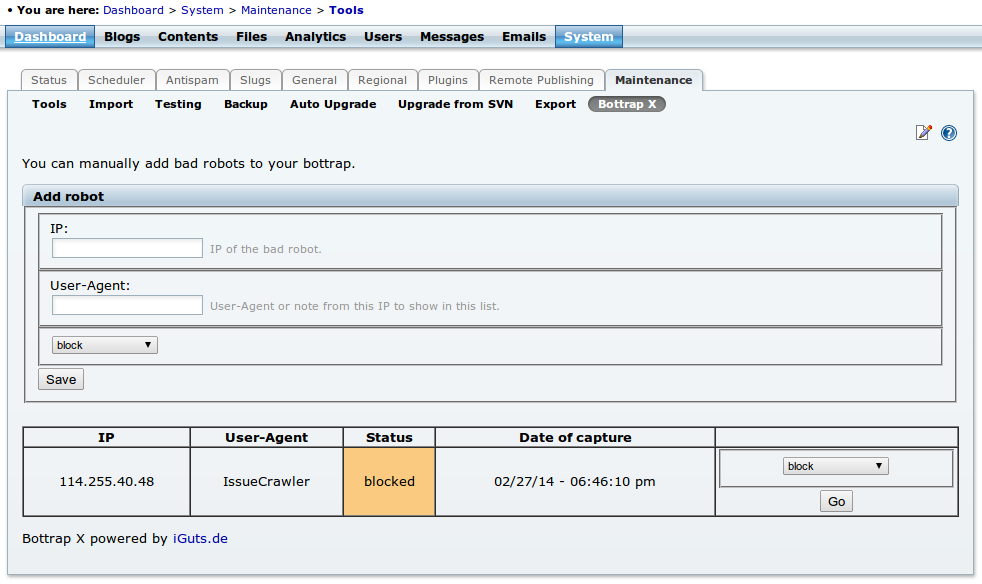 2 comments
Thanks for the plugin. I've already caught 5 bots and notice a decrease in spam-post attempts.
Development is stopped forever! I don't care about b2 anymore!