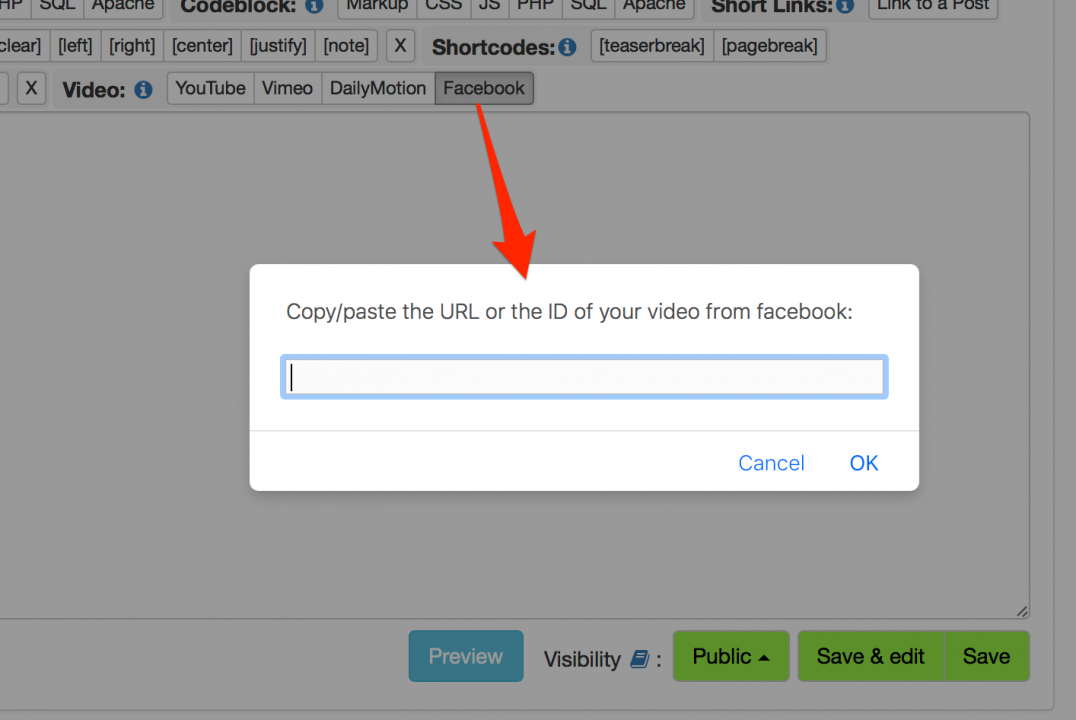 This plugin enables you to quickly embed (plug) a video into posts from a video hosting site such as YouTube, Vimeo, DailyMotion and Facebook.
Use it through the toolbar or directly by entering a shortcode like [video:youtube:123xyz] or [video:vimeo:123xyz] into your post, where 123xyz is the ID of the video.
The plugin can also recognize URLs pasted "as is".