Integrates Alex Gorbatchev's JavaScript SyntaxHighlighter (http://alexgorbatchev.com/SyntaxHighlighter/download/) into b2evolution.
Version 1.2
Compatible with b2evolution version 5.1.2.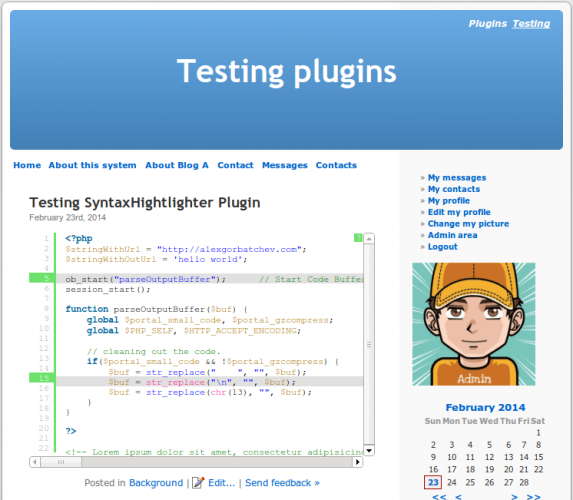 3 comments
Great plugin, been using it on a variety of websites, without any issue.
01/27/12 @ 13:15
it doesn't work , i have b2evo 5.1.2
11/10/14 @ 16:01
Comment
from:
Manuel Garcia
[Member]
@Snaceur a minor update has been published, just to make this plugin compatible with version 5.1.2 of b2evolution. However, there are two built-in plugins that are fully supported and maintained by the core developers team (http://plugins.b2evolution.net/code-highlight-plugin and http://plugins.b2evolution.net/prism-plugin), thus I recommend you to use them.
11/15/14 @ 13:36