Replace a standard search widget with Advance Search and you will be able to filter results by many parameters ( blog, category, post author ) plus you can customize almost everything.
| | |
| --- | --- |
| Author: | @sam2kb |
| Last tested in version: | 5.0.8 |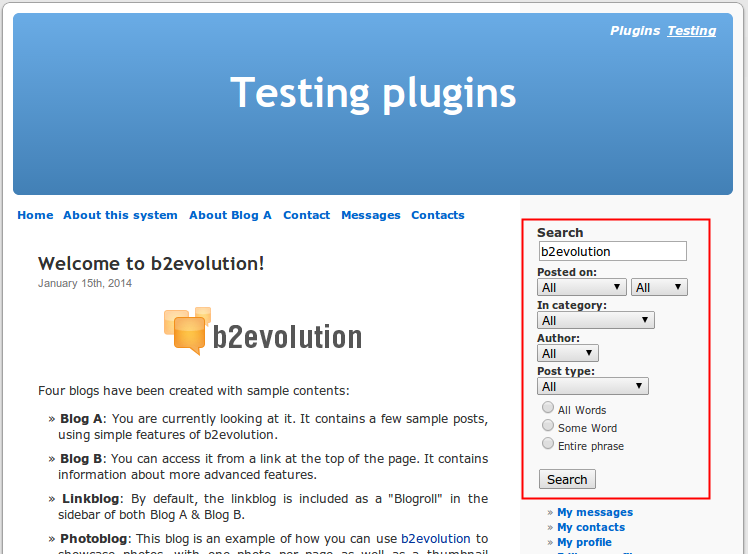 3 comments
Randsco (http://www.randsco.com/) used to have a search hack that would highlight the terms you had searched for. that would be a nice addition to this.
Another one would be the ability to provide a title and the first X number of words of the article like Google does after you search.
Hi,
this plugin could be better if you can search including commentaries

How can you modify this to include Tags in the content searched and display results?
Thanks.
This post has 1 feedback awaiting moderation...