Bundled plugin:
If you're using a b2evolution version that supports this plugin, it is already in your plugins folder. There is no need to download it. If it is not installed yet, simply click
"Install new"
in
your plugin list
.
This plugin will display a toolbar with a button to quickly insert inline short tags.
This plugin currently supports the following short tags: [image:], [thumbnail:] and [inline:]
| | |
| --- | --- |
| Author | b2evo Team |
| Last tested in version | 6.10.7 |

The Inlines toolbar
Inserting an inline short tag
Click on the image button of the Inlines toolbar to open a modal window where you can select the attached image to insert.

After you select an image attachment, another modal window will open. You can select what inline short tag to insert and set the other related options in this window.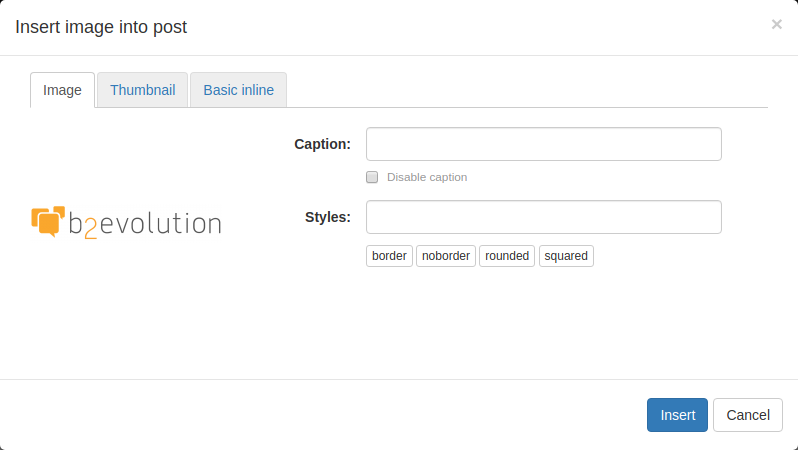 Click on the Insert button and the appropriate inline short tag will be inserted.
Per Collection Settings

You can manage the use of the Inlines plugin on a per collection basis. You have to option to enable it for either posts and/or comments.