Bundled plugin:
If you're using a b2evolution version that supports this plugin, it is already in your plugins folder. There is no need to download it. If it is not installed yet, simply click
"Install new"
in
your plugin list
.
You can learn a lot about how b2evo plugins work by installing the Test plugin and looking at it's source. This can be very helpful if you want to create your own Plugin.
| | |
| --- | --- |
| Author | The b2evo Group |
| Last tested in version | |
Location
The Test plugin gets shipped with b2evolution and can be found in the /plugins/test_plugin folder.
Sample Plugin Settings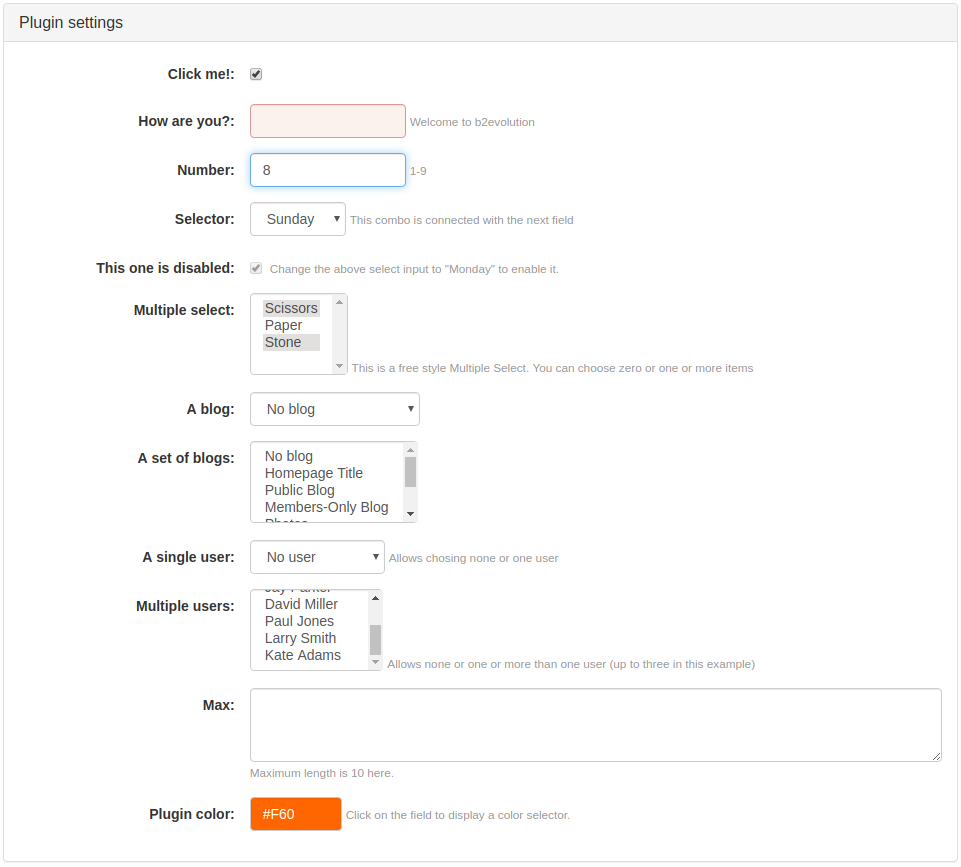 The plugins comes with an assortment of plugin settings for you to check out and test