This very small plugin lets you insert the DewPlayer into your post provinding you the ability to play mp3 audio content. It's based on the video plug shipped with B2Evolution. I made this plugin because i didn't find any other clean way to insert audio elements to my posts, and because I never tried to make a plugin before and it seemed fun ;-)
| | |
| --- | --- |
| Author | Jip |
| Last tested in version | 5.0.8 |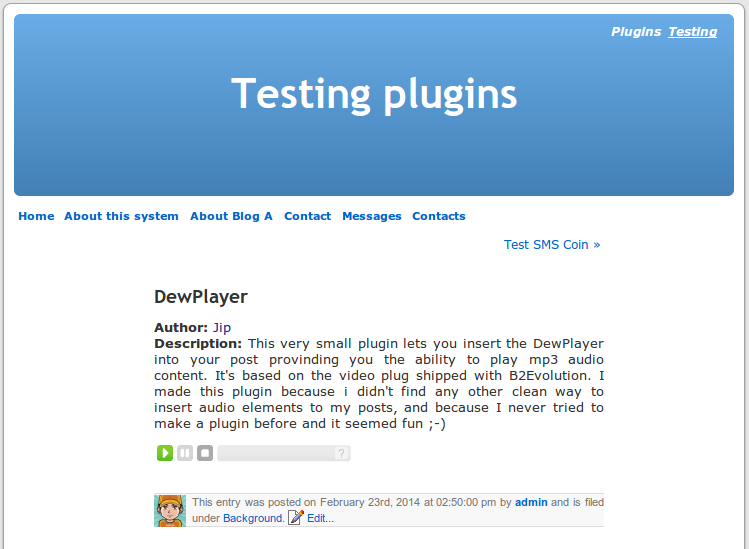 Installation:
Unzip the downloaded file.
Now upload content to your b2evolution installation plugins repository.
In your backoffice go to "plugins install" and install the DewPlayer plugin that should be listed.
Now you should be able to insert audio content. This can be done by inserting tags of the form [dewplayer:/folder/file.mp3] or by using the DewPlayer button.
Dewplayer is under Creative Commons licence. The usage is totally free even for commercial purposes (but not reselling it).