This plugin adds an autosave functionality to b2evolution: The post you're editing or creating gets autosaved every X seconds (default is 5 minutes), so your post won't be lost completely if your browser or operating system crashes. The plugin also adds a "Save and review" button to the post form. Various features of the plugin can be changed and disabled on the plugin's settings page.
| | |
| --- | --- |
| Author | @tblue |
| Last tested in version | 5.0.8 |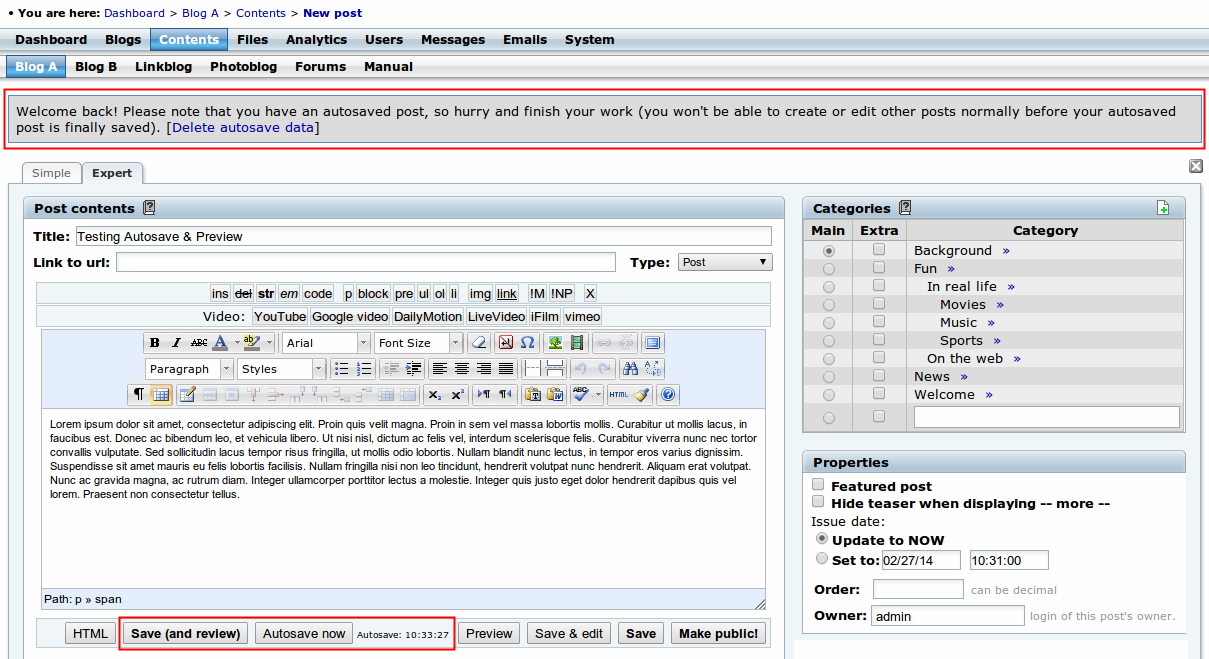 Note: the Review feature seems to be broken.
2 comments

@pnair thanks for your comment, but that's not true. This plugin works as expected in 5.x, except for the "Review" feature as shown in the note above.
If you need support, please make a post in the forums.
Regards!