This plugin adds a widget that can display either or both Facebook Like and Share buttons. The widget can also show how many users have already liked and shared the current page.
| | |
| --- | --- |
| Author | The b2evo Group |
| Last tested in version | |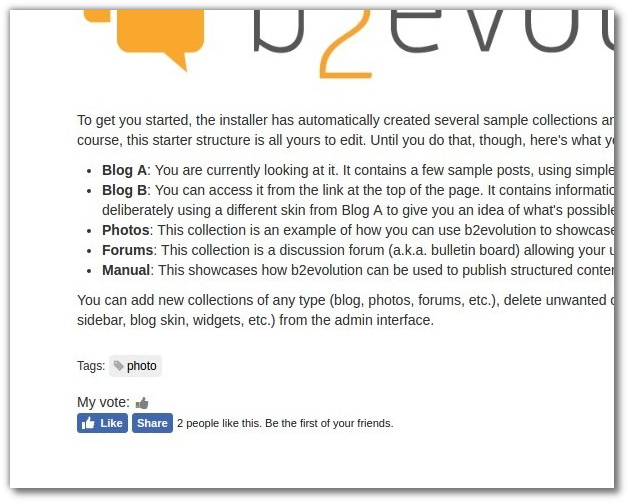 Click on the Like button and it will 'like' the current page and share them on Facebook. You can also display a Share button next to the Like button to let people add a personal message and customize who they share with.
For more information on the widget provided by this plugin, please see: Facebook Widget
Samples
Below are samples of the widget in different configurations: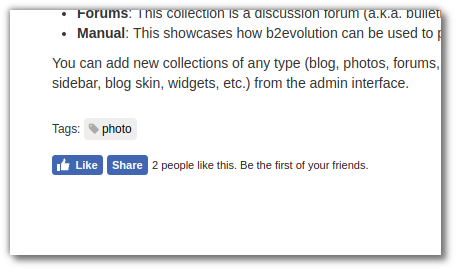 Standard layout, small size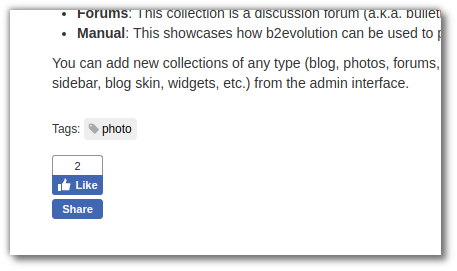 Box with count layout, small size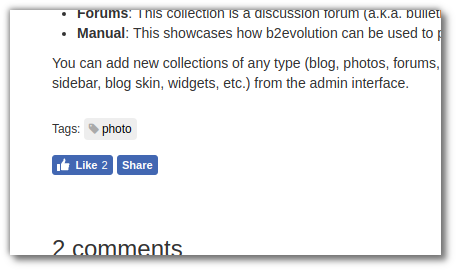 Button with count layout, small size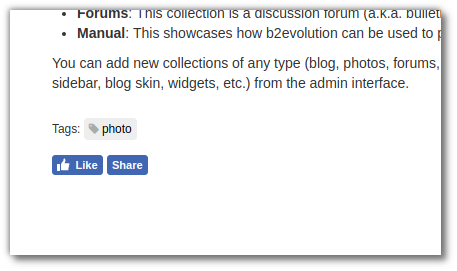 Button layout, small size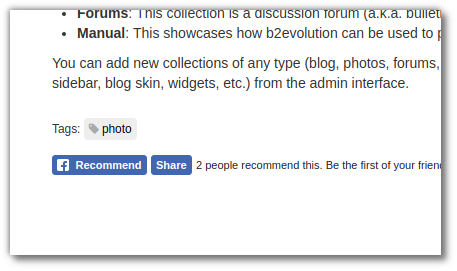 Standard layout, recommend action type, small size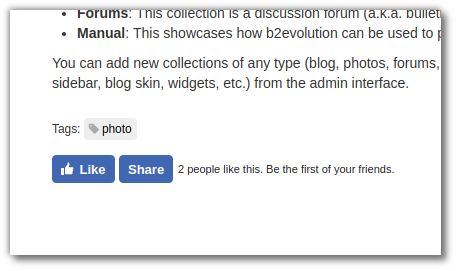 Standard layout, large size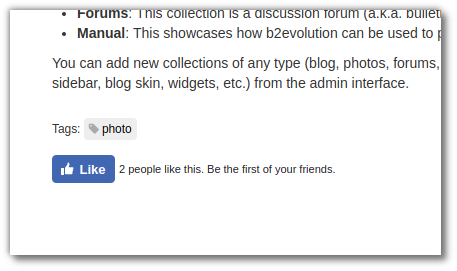 Standard layout, like button only, large size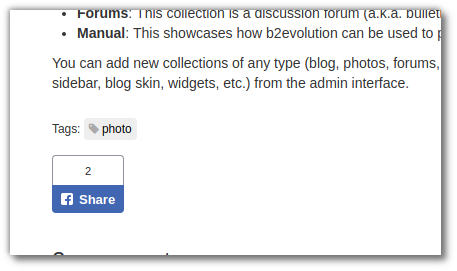 Box with count layout, share button only, large size