Who's Online Widget Plugin
Bundled plugin:
If you're using a b2evolution version that supports this plugin, it is already in your plugins folder. There is no need to download it. If it is not installed yet, simply click
"Install new"
in
your plugin list
.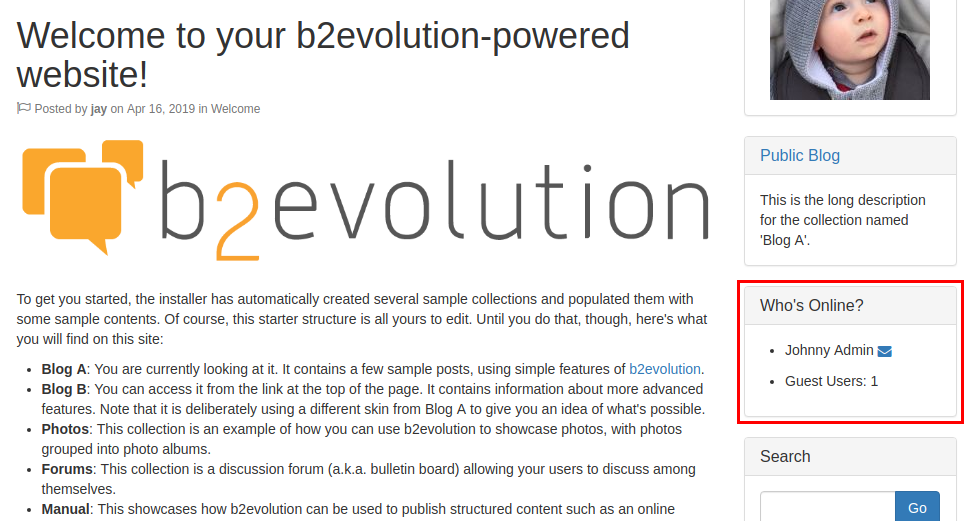 This plugin provides a widget that displays a list of users and guests that are currently online.
| | |
| --- | --- |
| Author | The b2evo Group |
| Last tested in version | |
All logged in users and guest users who have requested a page in the last 5 minutes are listed.
For more information on the widget provided by this plugin, please see: "Who's Online?" Widget