This plugin is no longer necessary for most users because similar functionality has been integrated into b2evolution's core. For more information, please see: Code Highlight Plugin
Display computer code easily and elegantly. This plugin renders character entities on the fly, so you can cut'n-paste normal code directly into your posts and it will always look like normal code, even when editing the post. No preprocessing. No hacks. Accepts BBcode tags and doesn't render smilies. Easy to install and easy to use.
We hope you like it. - the AM team.
| | |
| --- | --- |
| Author | AstonishMe |
| Last tested in version | |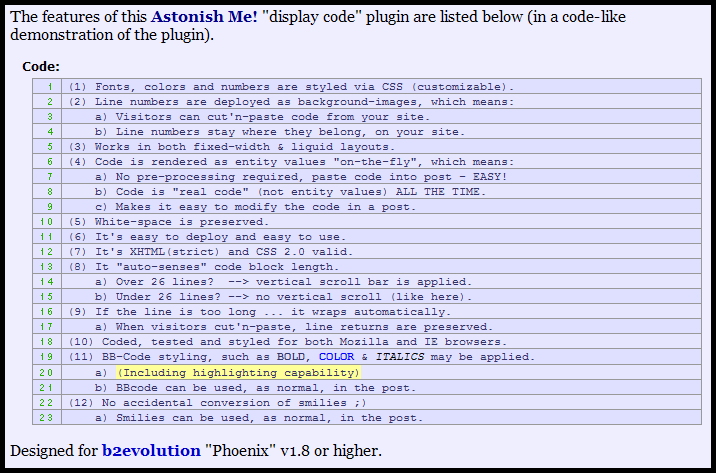 3 comments
Comment from:
Yann de Champlain
Visitor
Great plugin just what i was looking for.
Nice plugin. One thing that put me off though is the fact that you have a horizontal line going all the way through between each line of code. IS there any way to remove those lines to make it more friendly to the eyes?