Info dots renderer Plugin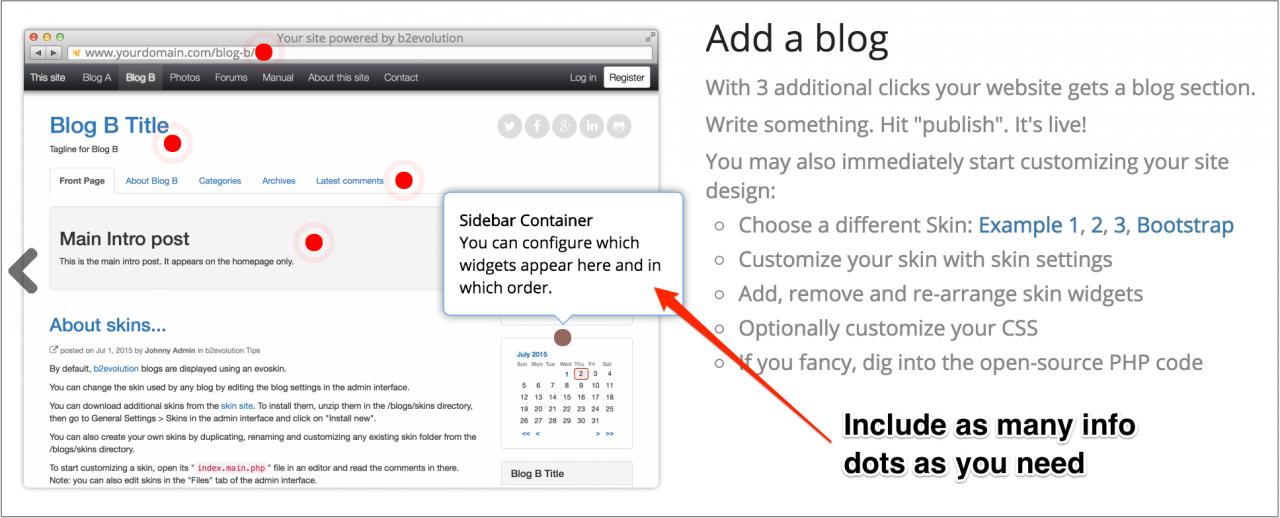 This plugin allows to render info dots over images by using the syntax [infodot:1234:40:60:20ex]html text[enddot] for example.
| | |
| --- | --- |
| Author: | |
| Last tested in version: | |
The expected syntax explained:
infodot: needs to be included as it. Indicates the start of a new info dot placement.
1234: the ID of the attachment in which you want to include the info dot.
40: x axis coordinate. According to the left - top corner of the rendered image which is point (0,0).
60: y axis coordinate.
20ex: textbox width. Any CSS length unit may be used. More info here.
HTML text to be included into the textbox.
enddot: include it as it to determine the end of the text and the info dot tag itself.